Answers to Your Bible Questions
The Holy Spirit said, "His divine power has granted to us all things that pertain to life and godliness, through the knowledge of him who called us to his own glory and excellence" (2 Pet. 1:3). We've designed this page of our website to provide some BIBLE answers to what we believe are some important life questions. Maybe you found this page just by clicking the link from our homepage, and maybe you found it by an invitation card you received from one of our church family members. Either way, we're glad you're here.
Feel free to send us a message if you still have questions. We're praying for you, and we hope you learn more of God's will in God's way because of what you've found here on this page.

What does the resurrection of Jesus mean for us?
The resurrection of Jesus Christ defines us as his people. Partly because of the hope we have for the resurrection, and partly because of the resurrection of our hearts in this life. This message explores a few ideas about both those things.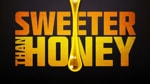 How can I learn the Bible better and love it more?
The psalmist who wrote Psalm 119 spent the longest chapter of the Bible speaking about the sweetness of God's word. This lesson encourages us to develop a similar taste for God's words.

Do we need Biblical balance? What does the Bible say about this?
In spiritual matters, do we have the true, Biblical balance of what the Scriptures teach? Do we need it? This lesson helps us understand that we need "the truth, the whole truth, and nothing but the truth" of what the Bible says.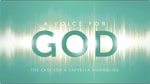 Why do we not have a band or use a piano with worship music?
This one is a common question for us, and we believe there is a directly biblical reason for our a cappella singing. This message explains why we make this choice as an ongoing practice.